About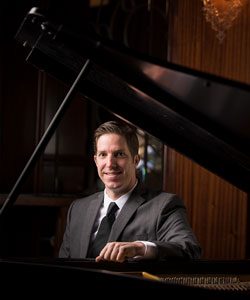 Rodney Girvin is a classical pianist, organist, and private teacher. A San Diego native, he was a student of Ronald Morebello of the Kensington Trio. Under his tutelage, Mr. Girvin was the recipient of numerous awards and scholarships, including selection into the Music Teacher's Association of California (MTAC) Young Artist Guild and 2nd Prize Winner in the Senior Devision of the Helen B. Goodlin Foundation Piano Competition. Upon graduating high school, he accepted a music scholarship to study piano performance at the University of Missouri with Dr. Raymond Herbert.
Recent notable performances include the World Premiere of San Diego City Ballet's "Four Pair", a contemporary ballet set to Debussy's Suite Bergamasque, at the historic downtown San Diego Spreckels Theatre and solo recitals at the La Jolla Athenaeum Music and Arts Library and the Lyceum Theatre.
Mr. Girvin serves the music community in numerous leadership roles. Most recently, he served as Executive Board Secretary (2018-2020) and currently serves as Chapter Life Coordinator for the American Guild of Organists, San Diego Chapter.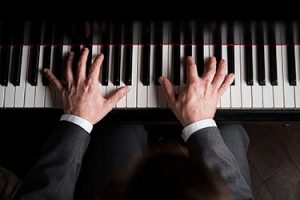 Mr. Girvin serves as Director of Music & Organist at First Presbyterian Church of San Diego. In addition, he is the Assistant Conductor and Accompanist for Pacific Coast Chorale and a frequent collaborator with vocalists and instrumentalists. Mr. Girvin is a member of the Music Teacher's Association of California (MTAC) and the American Guild of Organists (AGO) and teaches private piano and organ lessons to students of all ages and abilities across San Diego County.